Other: Recently Updated Listings
Ergebnisse 21 - 32 von 32



Plugin to display the current APOD (Astronomy Picture of the Day) in MediaPortal. 1.0.0.0 - Initial release. Simple display of today's image 1.0.0.1 - Scroll beck through previous images with left/right 1.0.2.0 - Fix bug with scrolling (only worked with keyboard, not remote :|) 1.0.4.1 - 1.4.0 c ...








NOTE: PowerScheduler++ is integrated in MediaPortal 1.5 and higher, so you don't need to install it for current MP versions. The PowerScheduler++ plugin is a replacement for the PowerScheduler plugin that comes as part of MediaPortal up to version 1.4. Compared to the original PowerScheduler plugin ...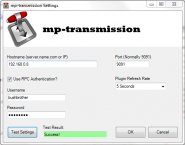 mp-transmission is a plugin for Mediaportal to display and administer BitTorrent downloads running on Transmission servers using RPC. Now updated to a release version status as most bugs are cured and the plugin is functional. The plugin currently gives you the following: Display a list of curre ...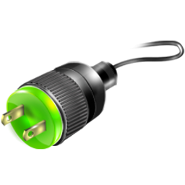 WOL-PowerManager, allows you to specify diffrent computers in your network that will automatically be woken-up over LAN when you enter a predefined plugin-window in Mediaportal. If you have stored your movies, series, music or other files on a NAS or server, WOL-PowerManager will give you a ful ...




This plugin provides a global NotificationBar. The idea The idea is to give the same kind of notifications as we know it from Smartphones. That gives you some opportunities fore example: - Start update all your plugins in the background and get at notification when its done (or with a progress bar) ...



Creates a default plugin using a Visual Studio 2010 template. Updated: Changed template to vsix file for easy installation. The visx also includes the wizard extension.




A major problem is that Windows doesn't reconnect your network drives if they weren't available during the startup. This litle Plugin will try every 5 minutes to reconnect all your network drives as long as all drives are reconnected. A short overview of the features: - dynamic reconnect (the plug ...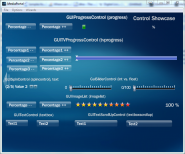 Implements many of the controls that are available for skin- and plugin-developers in a single plugin and demonstrates how to use them. The controls are shown on 5 pages: Overview (misc. controls) Input (Sms control and input windows) Playlist (Playlist and up/down list) Facade (Facade with ...



This plugin allows you to enter a word or phrase and get translated results from different websites in languages they support.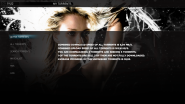 Plugin allows to search and download torrents. It also allows user to control torrent downloads.  uTorrent and its web service is required for a torrent functionality. Features* Control uTorrent from MediaPortal* Search torrents from various search engines (currently mininova, thepiratebay and dem ...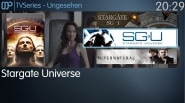 Here is the Avalon Skin for MPDisplay++ and 16:9 Displays. The following plugins are supported: Moving Pictures TV- Series TuneIn Spotify (Rockstar) WorldWeather Extensions OnlineVideos Fritz!Box Manager myFilms mvCentral MyAnime3 myEmulators2 UpdateControl Also there are the Sett ...