Directory: Featured Listings
Ergebnisse 41 - 48 von 48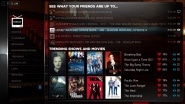 Trakt.tv actively keeps a record of what TV shows and movies you are watching. Based on your favorites, your friends, and the community, trakt recommends other TV shows and movies.Donationshttps://www.paypal.me/damienlhaynes Platforms Supported MediaPortal 1.24 MediaPortal 1.23 MediaPortal 1.2 ...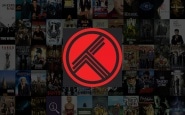 Trakt plugin for MP2.2Description:https://www.team-mediaportal.com/wiki/display/MediaPortal2/Trakt.tv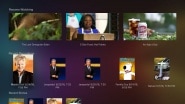 Use this with MPExtended (0.6 beta or greater) installed to watch live and recorded TV on your Apple TV. Swipe to skip forward 30 seconds to skip ads, and back 10 seconds. Notable features in this release: 1. view most recent recordings2. resume your last watched recordings 3. episodes aggregated i ...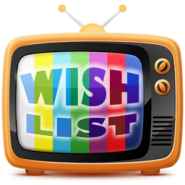 • Never again miss your favourite movie when it is showing up on TV.• Create a list of movies or episodes you want to record or get a reminder and then staypatient.• TvWishList will search your Epg data and compare to your search list. If the plugin finds amatch it will record and/or send you an ema ...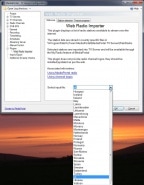 MediaPortal TV Server supports web streams as channels, this plugin presents a list of available Radio channels which are streamed over the internet and allows you to select which ones to import as TV Server Radio channels.   Currently included countries are: Albania Andorra Armenia Austria ...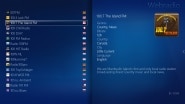 WEBRADIO The plugin comes with over 10000's online radio stations from all over the world. Create your own filter from Country, City and any more. Make your own favorites list. Installation Download and unpack attached file into the plugin directory of MP2.2 client (see below). Please make sure ...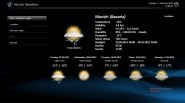 World Weather is a MediaPortal plugin, which can be used to display weather data, charts and feeds, weather images and slideshows, weather maps, geographical clock, astronomy and calendar information for self-defined locations. Weather condition providers can be AccuWeather, Yahoo, WorldWeatherOnlin ...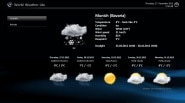 World Weather Lite is a MediaPortal plugin, which can be used to display weather data for self-defined locations. Supported condition weather providers are Foreca, Yahoo, WorldWeatherOnline and Weather Underground. In case you want to have more weather specific features, you can upgrade to World We ...