Movies & Videos: Most Reviewed Listings
Ergebnisse 21 - 23 von 23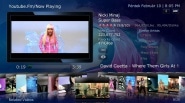 Do you love music videos? The YouTube.fm plugin let's you browse, search, play, and download Music videos from YouTube, right in MediaPortal! Browse by YouTube charts (like Most..., Top..., Recent.., Trending, etc,) or by Artist, Country, BillBoard Charts, Vevo, Eurovision and top Last.fm music vid ...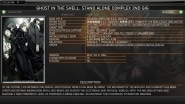 EDIT: THIS VERSION IS NO LONGER SUPPORTED. PLEASE SEE MY ANIME 3 FOR LATEST VERSION.   My Anime for Mediaportal allows users to manage and watch their anime collection. File management is made easy through file hashing and AniDB. With My Anime, you don't have to worry about naming f ...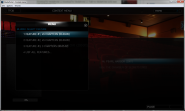 This process plugin wraps around the internal player factory and detects bluray media playback. When the user is trying to play back any file in a bluray structure the structure will be scanned and the user gets prompted to select a feature (corresponding to a mpls playlist). This will make it possi ...