Movies & Videos: Recently Added Listings
Ergebnisse 41 - 47 von 47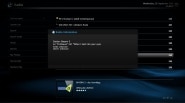 MediaTip is a MediaPortal plugin to display music, video and picture related information at your fingertips. Additionally this plugin supports file level and tag level integrity check solutions including a high level summary of your existing media library.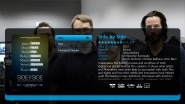 Moving Pictures is a movie management plug-in that focuses on ease of use and flexibility. Point it to your movies collection and Moving Pictures will automatically load media rich details about your movies as quickly as possible with as little user interaction as possible. Once imported you can bro ...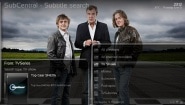 SubCentral is a standalone subtitles plugin for the MediaPortal HTPC application. The purpose of the plugin is to allow user to search and download subtitles for movies or TV shows managed by popular Moving Pictures and MP-TVSeries plugins. It also has the interfaces to allow easy implementation and ...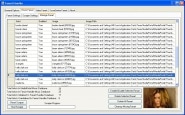 Fanart Handler is a plugin for MediaPortal (MP). The plugin basically supports; Search and download music artist fanart or artist thumbnails (scrape) from the htbackdrops site. for all artists stored in your MP music database. for any artist currently being played (on the fly) Push ...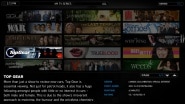 MP-TVSeries can scan your harddrive for video files, analyse them by their path structures and then, if determined to be a TV Episode, go online and retrieve information about them. You can then browse, manage and play your episodes from inside MP in a nice graphical layout. The information it retr ...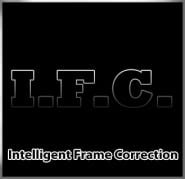 The aim of the IFC plug-in is to provide the best possible aspect ratio and view mode with a minimum of effort. Features: + automated black bar scanner + automated view mode selector + one click configuration (for beginner) + fully customizable (for advanced user) The plug-in is optimized for th ...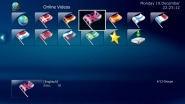 This plugin allows watching videos from various websites, using their RSS feeds, parsing html pages, coding against provided APIs or directly adding urls of live streams. Supported sites include: YouTube, MetaCafe, DailyMotion, iTunes Movie Trailers, DasErste, ZDF, RTL, SVT, Break, CNN, VeryFunnyAds ...