Logos: Recently Added Listings
Ergebnisse 41 - 45 von 45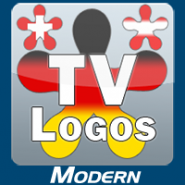 Deutsche Senderlogos Version 1.4 Dieses Paket enthaelt aktuell etwa 360 Senderlogos im deutschsprachigen Raum empfangbaren Sendern als PNG mit verschiedenen Stilen und Hintergruenden (vgl. Beispielbild). Dank des MPInstaller braucht ihr nur das Paket downloaden, es ausfuehren und das gewuenschte L ...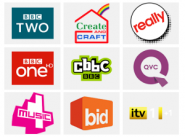 UK TV Thumbs Pack In this pack you find a large selection of UK TV and Radio channel logos. If the logo you require isn't in this pack, let me know or create your own. Please do check that the channel you require is not due to close in the near future before requesting. You can use this list for i ...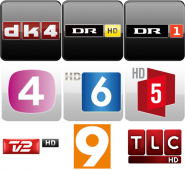 Logo pack for Danish televison and radio Includes installer for installing logos Script for renaming logos acording to default channelnames for provider YouSee and Stofa. Types of styles: - Glass, Blue-Glass, Black-Glass, Blue, Black and Plain - added new colour background - same as Default skin ...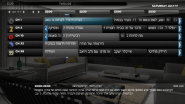 Logos for Israeli TV stations broadcasted via DVB-T. Channels: Channel 1 Channel 2 Channel 10 Channel 23 Channel 33 Channel 99




This is the TV logos of the 4 free TV stations in South Africa. SABC1 SABC2 SABC3 eTV