Logos: Popular Listings
Ergebnisse 41 - 45 von 45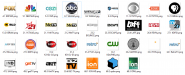 I did not make any of these logos, all credit goes out to the (too many to list) people on this forum, the MythTV forums, XBMC, and various other sites, like titantv, and the station's own web site.  However, Dallas-Ft Worth is a fairly large community, and we use most of the available channels ...




Extract the folder. Open C:\Documents and Settings\All Users\Application Data\Team MediaPortal\MediaPortal\thumbs\tv\logos Paste pitures in folder







300x300px with transparent background. Yle TV1, Yle TV2, Yle Teema, Yle Fem, MTV3, Nelonen, Sub, Jim, Fox, Ava, Liv, TV5 Installation: Open MP user directory from start menu - Programs - Team MediaPortal - MediaPortal - User Files and browse to: thumbs - TV. Copy all the files there. Files names ...
























All current Finlands free DVB-T Logos. Plain white borders...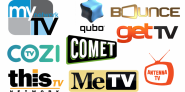 The ZIP file contains channel logos for North Carolina over-the-air TV stations in Raleigh (and surrounding areas). The file names correspond to the local call sign (e.g. WRAL), and are meant to be used with digital recording software, such as: MediaPortal NextPVR SageTV Pretty much any DVR ...