Music: Most Favoured Listings
Ergebnisse 21 - 25 von 25


Have you ever wanted the ratings from the Music Now Playing available in the tags of the file, to be used by other applications? Now there's a solution. With the MusicRatingUpdater Plugin activated you have the ratings instantly available in your files. Ratings can be stored in "Star Rating", ...



What is shoutcast directory plugin ? browse genre and tunein shoutcast radio stations search for stations favorites backgroundworker for the xml-grabbing filter by bitrate and/or starting character sorting by name, bitrate and listeners uses player from MP to play the stream and display the ...





Using this plugin you are able to submit you ratings for music tracks to musicbrainz.org Enter you username and password in the plugin's config, start MediaPortal, play any music file and rate it by pressing 0-5 on your keyboard or remote. The plugin requires to find the MusicBrainz track id withi ...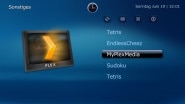 MyPlexMedia (1.5.0 Compatibility Release & new Stuff) - for MediaPortal 1.2.x! Documentation: Description: A MediaPortal plugin to browse your Plex Media Server(s). This is my 4th Plugin after MySleepTimer and MyChitChat and EndlessCheez Versions: current: MyPlexMedia (1.0.0 Initial Sta ...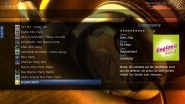 The Plugin comes with over 8000's Onlineradiostations from all over the World. MP TvSever is not used. Create your own filter from Country, City and any more. Make your own favorites List.   supported Skin's: PureVision HD (thx Catavolt) Titan DefaultWide    Note: In Problems w ...