Music: Recently Added Listings
Ergebnisse 21 - 29 von 29





PureAudio is an external player plugin. It can be used as a replacement for the built-in music player to provide some extra "audiophile" features: True gapless playback mode (sample-perfect). Normal playback mode with adjustable gap length. Easy bitperfect playback over ASIO (with appropiate h ...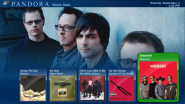 Pandora MusicBox is a plugin that will allow you to listen to Pandora Radio inside MediaPortal. While the plugin currently has a limited feature set you can currently manage and listen to existing stations on your account. This plugin requires a Pandora account before using. Please be aware that de ...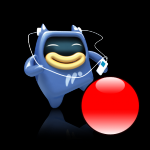 One Button Music is a Process Plugin, which reacts on the Play command, either keyboard key p or Play button on the remote, and on actions assigned to Remote Buttons 0 - 9. Once one of the above action is detected the Playback of music starts. This enables instant playback, without the need to turn ...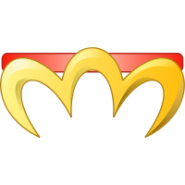 This plugin is able to send your currently played music as ListeningTo info to instant messengers. During listening to music, the artist and track info can be set to your status messages. Supported Messengers: MirandaIM Skype It also includes a Repeater. This way you can run MP on one and ...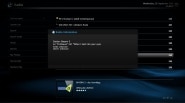 MediaTip is a MediaPortal plugin to display music, video and picture related information at your fingertips. Additionally this plugin supports file level and tag level integrity check solutions including a high level summary of your existing media library.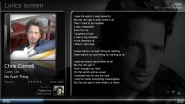 MyLyrics displays the lyric of the currently played song in MediaPortal. The plugin can show LRC's and plain lyrics. It uses music tags and online access in its search. You can even create your very own LRC file from a plain lyric with the built-in LRC editor and share it with the community.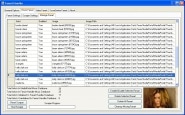 Fanart Handler is a plugin for MediaPortal (MP). The plugin basically supports; Search and download music artist fanart or artist thumbnails (scrape) from the htbackdrops site. for all artists stored in your MP music database. for any artist currently being played (on the fly) Push ...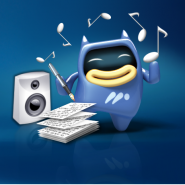 "Music was my first love and it will be my last …" - "Music" by John Miles If you love music the same way I do, you may have encountered situations where you've got frustrated.   Songs are not displayed correctly in MediaPortal or other media players Artists are named differently A ...





Using this plugin you are able to submit you ratings for music tracks to musicbrainz.org Enter you username and password in the plugin's config, start MediaPortal, play any music file and rate it by pressing 0-5 on your keyboard or remote. The plugin requires to find the MusicBrainz track id withi ...