Musik

Musikliebhaber können MediaPortal mit weiteren Funktionen erweitern.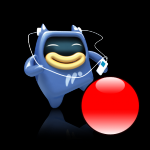 One Button Music is a Process Plugin, which reacts on the Play command, either keyboard key p or Play button on the remote, and on actions assigned to Remote Buttons 0 - 9. Once one of the above action is detected the Playback of music starts. This enables instant playback, without the need to turn ...






PureAudio is an external player plugin. It can be used as a replacement for the built-in music player to provide some extra "audiophile" features: True gapless playback mode (sample-perfect). Normal playback mode with adjustable gap length. Easy bitperfect playback over ASIO (with appropiate h ...



Have you ever wanted the ratings from the Music Now Playing available in the tags of the file, to be used by other applications? Now there's a solution. With the MusicRatingUpdater Plugin activated you have the ratings instantly available in your files. Ratings can be stored in "Star Rating", ...





Using this plugin you are able to submit you ratings for music tracks to musicbrainz.org Enter you username and password in the plugin's config, start MediaPortal, play any music file and rate it by pressing 0-5 on your keyboard or remote. The plugin requires to find the MusicBrainz track id withi ...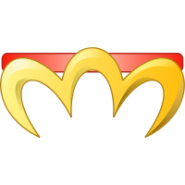 This plugin is able to send your currently played music as ListeningTo info to instant messengers. During listening to music, the artist and track info can be set to your status messages. Supported Messengers: MirandaIM Skype It also includes a Repeater. This way you can run MP on one and ...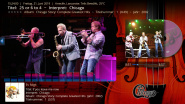 Add spectrum analyzer in Music Now playing window (depend from skin)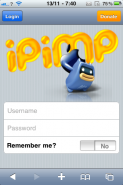 iPiMP is a web interface for MediaPortal initially designed for the iPhone, but also works with any Smartphone or device that uses a webkit based browser. It uses MediaPortal interfaces to communicate with both the TV Server and MediaPortal clients. iPiMP consists of three components, the iPiMP web ...



What is shoutcast directory plugin ? browse genre and tunein shoutcast radio stations search for stations favorites backgroundworker for the xml-grabbing filter by bitrate and/or starting character sorting by name, bitrate and listeners uses player from MP to play the stream and display the ...



museMote Server is a sleek remote server (process plugin) that has to be installed to remote control the music section of MediaPortal with the iPad and the app "museMote".museMote has been specially written for remote music control with the iPad. This is the first version of this plugin which has b ...