Am besten bewertet
RadioTime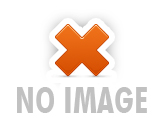 in Radio - Created: 15 Sep 2010


This plugin for MediaPortal makes it possible to browse listen internet streams provided by&nbsp...

Streamradio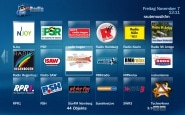 in Radio - Created: 26 Okt 2010


Hi there, I was using the vlc player quite a long time for my plugins. Now I feel it is better to u...

Web Radio Importer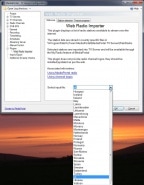 in Radio - Created: 11 Apr 2011


MediaPortal TV Server supports web streams as channels, this plugin presents a list of available Rad...

Kürzlich aktualisierte Einträge
Webradio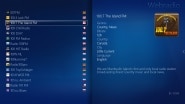 in MP2 Plugins - Created: 27 Sep 2013


WEBRADIO The plugin comes with over 10000's online radio stations from all over the world. Create ...

MediaPortal IPTV filter and...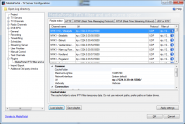 in Filme und Videos - Created: 2 Nov 2014


The MediaPortal IPTV filter and url source splitter is a directshow source filter that enables direc...

Emulators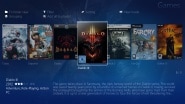 in MP2 Plugins - Created: 30 Okt 2015


Emulators is a plugin that allows you to view and start emulated and PC games from MediaPortal 2. F...

StreamedMP
in 16:9 Widescreen - Hits: 365630


Streamed MP is a port of Team Razorfishes skin Mediastream created for XBMC, over to the popular ope...


OnlineVideos
in Filme und Videos - Hits: 351435


This plugin allows watching videos from various websites, using their RSS feeds, parsing html pages,...