Am meisten kommentiert
StreamedMP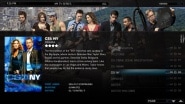 in 16:9 Widescreen - Reviews: 35
Streamed MP is a port of Team Razorfishes skin Mediastream created for XBMC, over to the popular ope...

Avalon Skin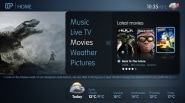 in 16:9 Widescreen - Reviews: 13
The team that brought you "Maya" is proud to annouce a brand new skin called Avalon! We h...

MP-TVSeries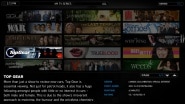 in Filme und Videos - Reviews: 10
MP-TVSeries can scan your harddrive for video files, analyse them by their path structures and then,...

Kürzlich aktualisierte Einträge
MediaPortal IPTV filter and...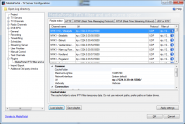 in Filme und Videos - Created: 2 Nov 2014


The MediaPortal IPTV filter and url source splitter is a directshow source filter that enables direc...

PureVisionHD 1080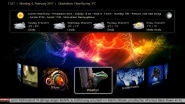 in 16:9 Widescreen - Created: 15 Jul 2012


PureVisionHD 1080 10.7 Version 10.7 of the skin PureVisionHD 1080 (wide screen 16:9; Full HD 1920 x...

Webradio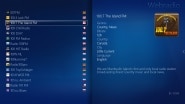 in MP2 Plugins - Created: 27 Sep 2013


WEBRADIO The plugin comes with over 10000's online radio stations from all over the world. Create ...

ShortCut'er
in Eingabe und Ausgabe - Created: 5 Okt 2013


ShortCut'er lets you create keyboard shortcuts to any MP screen, like TV, Videos, Music, etc..For ea...


MP Photo Slideshow
in MP2 Plugins - Created: 11 Okt 2013


I've converted my MP1 slideshow over to MP2.  This version will become more feature rich as...