Am besten bewertet
MyLyrics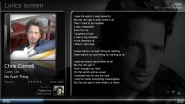 in Musik - Created: 26 Okt 2010


MyLyrics displays the lyric of the currently played song in MediaPortal. The plugin can show LRC's ...

AirPlayer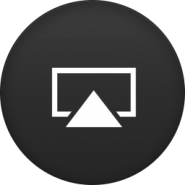 in Musik - Created: 24 Feb 2014


An Airplay server for MediaPortal. Allows you to stream videos, photos and audio from your iDevice/...

Rockstar






in Musik - Created: 21 Okt 2011


A plugin to search and play online music from great services like Spotify, Grooveshark and Rdio. Sea...

Neue Erweiterungen
Flash Games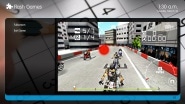 in Spiele - Created: 16 Nov 2014


Flash games will play Flash games and Unity3d games. Mouse and Keyboard are needed for most games, G...

My Emulators 2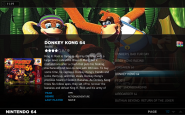 in Spiele - Created: 11 Jul 2012


A complete rework of the original My Emulators plugin. The plugin enables you to manage your PC Gam...

EndlessCheez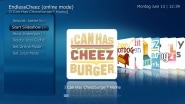 in Spiele - Created: 15 Jun 2011


EndlessCheez (1.0.1) - for MediaPortal 1.2.0 BETA! Documentation: Description: This is my 3rd Plu...

MyPrograms
in Werkzeuge - Created: 6 Sep 2011


MyPrograms gives you further control over your HTPC by allowing you to load any windows program whil...


Youtube.Fm
in Filme und Videos - Created: 7 Sep 2011


Do you love music videos? The YouTube.fm plugin let's you browse, search, play, and download Music v...