Am meisten kommentiert
StreamedMP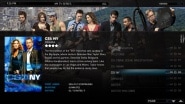 in 16:9 Widescreen - Reviews: 35
Streamed MP is a port of Team Razorfishes skin Mediastream created for XBMC, over to the popular ope...

Avalon Skin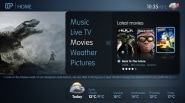 in 16:9 Widescreen - Reviews: 13
The team that brought you "Maya" is proud to annouce a brand new skin called Avalon! We h...

MP-TVSeries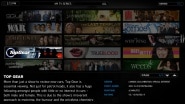 in Filme und Videos - Reviews: 10
MP-TVSeries can scan your harddrive for video files, analyse them by their path structures and then,...

Kürzlich aktualisierte Einträge
Trailers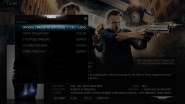 in Filme und Videos - Created: 4 Nov 2013


Trailers is a plugin which helps users play movie and tvshow trailers from all media plugins availab...

PureVisionHD 1080






in 16:9 Widescreen - Created: 15 Jul 2012


PureVisionHD 1080 9.8 Version 9.8 of the skin PureVisionHD 1080 (wide screen 16:9; Full HD 1920 x 1...

Moving Pictures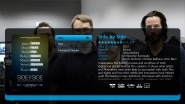 in Filme und Videos - Created: 25 Okt 2010


Moving Pictures is a movie management plug-in that focuses on ease of use and flexibility. Point it ...

Norwegian TV and Radio logos
in Root - Created: 28 Feb 2011


This package contains 279 TV logos and 29 Radio logos made for the channels in Norway. In this pack,...


WTV Organizer
in Filme und Videos - Created: 8 Mär 2011


Organizes Windows 7 Media Center WTV files so that they are recognized by the MP TVSeries import pro...