Am meisten kommentiert
Media Slayer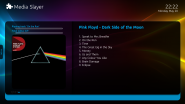 in Werkzeuge - Reviews: 4
This plugin can rip CDs and DVDs to your HTPC really easy way and optionally get media info and cove...

Extensions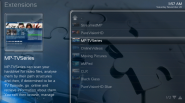 in System - Reviews: 2
The Extensions plugin for MediaPortal allows you to browse, install, update and uninstall plugin/ski...

HTPCInfo TVServer Monitor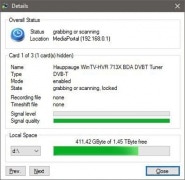 in System - Reviews: 2
HTPCInfo TVServer Monitor is a Windows tray application to monitor the activity of a MediaPortal TV ...

Kürzlich aktualisierte Einträge
File Explorer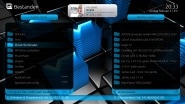 in Werkzeuge - Created: 6 Jan 2013


With this Mediaportal plugin you have full control of all your files and documents on your htpc insi...

mvCentral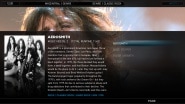 in Filme und Videos - Created: 20 Nov 2011


mvCentral is a plugin for managing your Music Video collection and is a progression for the older mV...

InfoService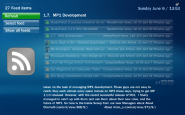 in Info - Created: 1 Dez 2010


Description InfoService is a plugin for that provides weather/feed and twitter informations on the ...

Alternative Countries Icon Pack...
in Medienformat Info - Created: 15 Sep 2012


Originally done for the Avalon skin but can be used for any other. Includes missing icons from the p...


DVDArt Plugin
in Filme und Videos - Created: 29 Sep 2012


A plugin that srapes artwork for DVD cover art, Clear Art, Clear Logo, Backdrops, Banners and Covers...