Am meisten kommentiert
StreamedMP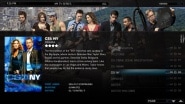 in 16:9 Widescreen - Reviews: 35
Streamed MP is a port of Team Razorfishes skin Mediastream created for XBMC, over to the popular ope...

Avalon Skin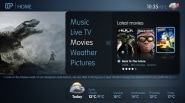 in 16:9 Widescreen - Reviews: 13
The team that brought you "Maya" is proud to annouce a brand new skin called Avalon! We h...

MP-TVSeries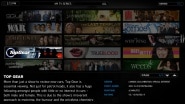 in Filme und Videos - Reviews: 10
MP-TVSeries can scan your harddrive for video files, analyse them by their path structures and then,...

Kürzlich aktualisierte Einträge
Webradio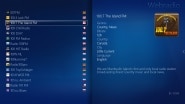 in MP2 Plugins - Created: 27 Sep 2013


WEBRADIO The plugin comes with over 10000's online radio stations from all over the world. Create ...

Emulators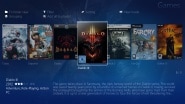 in MP2 Plugins - Created: 30 Okt 2015


Emulators is a plugin that allows you to view and start emulated and PC games from MediaPortal 2. F...

Trakt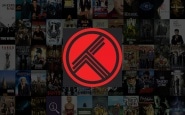 in MP2 Plugins - Created: 22 Sep 2018


Trakt plugin for MP2.2Description:https://www.team-mediaportal.com/wiki/display/MediaPortal2/Trakt.t...

HTPCInfo TVServer Monitor
in System - Created: 27 Okt 2010


HTPCInfo TVServer Monitor is a Windows tray application to monitor the activity of a MediaPortal TV ...


Stocks & Indices (deprecated)
in Nachrichten und Infos - Created: 27 Okt 2010


Stocks & Indices is a MediaPortal plugin to display stock exchange information like...