Am meisten kommentiert
StreamedMP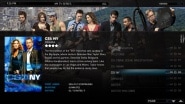 in 16:9 Widescreen - Reviews: 35
Streamed MP is a port of Team Razorfishes skin Mediastream created for XBMC, over to the popular ope...

Avalon Skin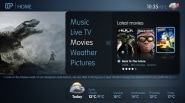 in 16:9 Widescreen - Reviews: 13
The team that brought you "Maya" is proud to annouce a brand new skin called Avalon! We h...

MP-TVSeries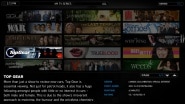 in Filme und Videos - Reviews: 10
MP-TVSeries can scan your harddrive for video files, analyse them by their path structures and then,...

Kürzlich aktualisierte Einträge
MPCleaner






in Werkzeuge - Created: 23 Jun 2012


This plugin will scan you thumbs folders and by comparing what images are stored in the MediaPortal ...

MPSync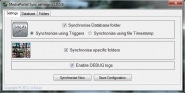 in Werkzeuge - Created: 17 Mär 2013


MPSync (this replaces CDB_Sync) is a new process plugin that allows you to synchronize ALL your Medi...

LogoManager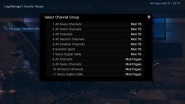 in Werkzeuge - Created: 1 Jun 2013


Multinational plugin for downloading tv and radio logos from online repositories replacing existing ...

TV Movie EPG import++
in Fernsehen - Created: 2 Feb 2012


Version 1.3.4.0 preformance optimized small bug fixes    (If you don't use...


MPDisplay++ - StreamedMP Skin
in MPDisplay++ - Skins Files - Created: 9 Feb 2012


Here is the StreamedMP Skin for MPDisplay++. This one is not completed and only the following plugi...