1080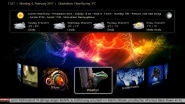 PureVisionHD 1080 10.6 Version 10.6 of the skin PureVisionHD 1080 (wide screen 16:9; Full HD 1920 x 1080, scaling perfect on HDReady with 1280 x 720 as well as on 4K 3840 x 2160) including the themes Standard, Horizon Up!, Modern UI and the amazing animated themes Brave New World (including the 3 " ...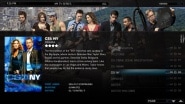 Streamed MP is a port of Team Razorfishes skin Mediastream created for XBMC, over to the popular open source HTPC Application MediaPortal. StreamedMP is a close port, however there are some new views/layouts included with the skin that will keep the fanart fans happy. This skin has also been designe ...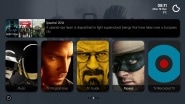 An amazing new skin from the designer of Apollo giving you 25 home buttons to configure exactly how you like.  Rename labels, change images, swap out plugins and configure hyperlink parameters all within the home screen. Support and a button image template can be found in one of the following ...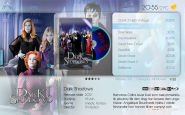 Avallanche is a skin based on the great skin Avalon. It is a white/iceblue skin incorporating some of the advanced plugins available. To enhance the experience is ClearArt included in many views. This skin can be complemented with the theme AvallancheAddict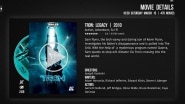 Athena is the new name for OnePortal coming in with a new design. This skin is designed to do away with clutter making it clean and simple to use. Primary resolution is 1080p although it scales perfectly well to 720. You can change tile labels and plugin tile order along with lots of other setting ...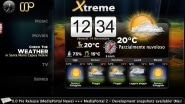 Xtreme is a Mediaportal skin based on the very popular old skin Xface (a special tribute goes to Harley, the author of original Xface). The skin is designed to be as much as possible graphically impressive and easy to use, proposing again, in a renewed way, the original Xface look and feel. BasicHom ...







DefaultWide HD IMPORTANT NOTICE: This skin is no longer available as standalone skin in this repository! From now on, the skin DefaultWideHD based on this skin is integral part of MP 1.13.0 Pre Release and higher.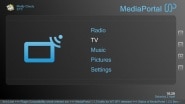 Frames is a simple (No plugin dependency and no configuration/menu editor), list view orientated, clear and intuitive skin designed based on Blue3Wide code and ideas of other skins like Maya and other sources. Note: Please see Archived File 1 for a MediaPortal 1.2.x compatible version and Archived ...