1080P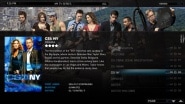 Streamed MP is a port of Team Razorfishes skin Mediastream created for XBMC, over to the popular open source HTPC Application MediaPortal. StreamedMP is a close port, however there are some new views/layouts included with the skin that will keep the fanart fans happy. This skin has also been designe ...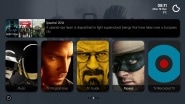 An amazing new skin from the designer of Apollo giving you 25 home buttons to configure exactly how you like.  Rename labels, change images, swap out plugins and configure hyperlink parameters all within the home screen. Support and a button image template can be found in one of the following ...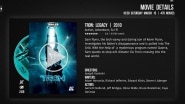 Athena is the new name for OnePortal coming in with a new design. This skin is designed to do away with clutter making it clean and simple to use. Primary resolution is 1080p although it scales perfectly well to 720. You can change tile labels and plugin tile order along with lots of other setting ...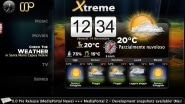 Xtreme is a Mediaportal skin based on the very popular old skin Xface (a special tribute goes to Harley, the author of original Xface). The skin is designed to be as much as possible graphically impressive and easy to use, proposing again, in a renewed way, the original Xface look and feel. BasicHom ...