Atmowin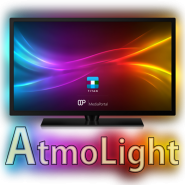 AtmoLight process plugin AtmoLight is a plugin for MediaPortal1 which adds support for ambilight systems. Features Control your Amibilight from within MediaPortal Support for different targets: AmbiBox, AtmoOrb, AtmoWin, Boblight, Hue and Hyperion Ability to use more than one target at the sa ...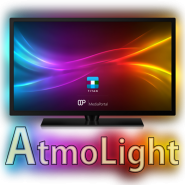 AtmoLight is a process plugin that interfaces with different ambilight solutions and brings Ambilight to MediaPortal.The main function is to send the needed data directly to your ambilight solution to reduce the CPU load drastically, making Ambilight and smooth playback possible.   ...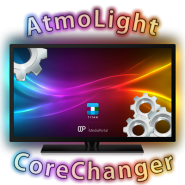 MPCoreChanger Replaces the original core.dll file with an modified core.dll to enable support for the AtmoLight plugin and will be installed automatically while installing the AtmoLight plugin. Currently there are core.dll files included for these MediaPortal versions: 1.3.0 RC 1.3.0 Final 1. ...