DVB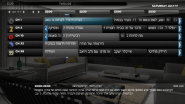 Logos for Israeli TV stations broadcasted via DVB-T. Channels: Channel 1 Channel 2 Channel 10 Channel 23 Channel 33 Channel 99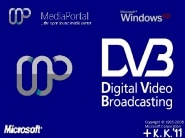 This is a MediaPortal bootscreen for use with "BootSkin". Microsoft and Windows (xp) are registred trademarks of Microsoft Corporation.







300x300px with transparent background. Yle TV1, Yle TV2, Yle Teema, Yle Fem, MTV3, Nelonen, Sub, Jim, Fox, Ava, Liv, TV5 Installation: Open MP user directory from start menu - Programs - Team MediaPortal - MediaPortal - User Files and browse to: thumbs - TV. Copy all the files there. Files names ...



Contains set of TV logos for Polish TV stations broadcasted via DVB-T: Atm Rozrywka Eska Tv Polo Tv Polsat Polsat Sport News Puls 2 TTV TV4 TV6 TVN TVN Siedem Tvp1 Tvp1 Hd Tvp2 Tvp2 Hd Tvp Historia Tvp Info Wroclaw Tvp Kultura Tvp Polonia Tvp Rozrywka Tv Puls
























All current Finlands free DVB-T Logos. Plain white borders...