Network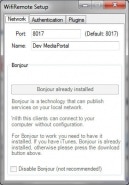 WifiRemote is a tcp/ip server process plugin that provides a connection point for clients over your network, lets them remote control your mediacenter in various ways and sends status updates back to the client. WifiRemote publishes your MediaPortal as a Bonjour service to allow automatic disco ...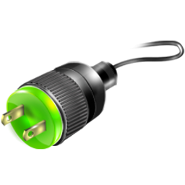 WOL-PowerManager, allows you to specify diffrent computers in your network that will automatically be woken-up over LAN when you enter a predefined plugin-window in Mediaportal. If you have stored your movies, series, music or other files on a NAS or server, WOL-PowerManager will give you a ful ...




A major problem is that Windows doesn't reconnect your network drives if they weren't available during the startup. This litle Plugin will try every 5 minutes to reconnect all your network drives as long as all drives are reconnected. A short overview of the features: - dynamic reconnect (the plug ...



This is a simple plugin that scans your LAN for accessible shares and adds them to the virtual directories, so they become visible in MP. I had it working stable for quite a while, so I decided to submit it to the public. MyShares currently works only with videos. Have fun,splatterpop