RSS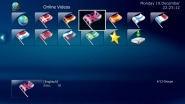 This plugin allows watching videos from various websites, using their RSS feeds, parsing html pages, coding against provided APIs or directly adding urls of live streams. Supported sites include: YouTube, MetaCafe, DailyMotion, iTunes Movie Trailers, DasErste, ZDF, RTL, SVT, Break, CNN, VeryFunnyAds ...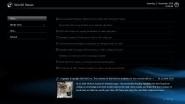 World News is a MediaPortal plugin to display news feed content and images from various websites, supported formats are RSS, RDF and ATOM. Additionally, single or multiple news feed information can be imported from the OPML file format.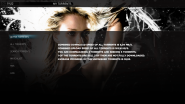 Plugin allows to search and download torrents. It also allows user to control torrent downloads.  uTorrent and its web service is required for a torrent functionality. Features* Control uTorrent from MediaPortal* Search torrents from various search engines (currently mininova, thepiratebay and dem ...