Subtitle

Official subtitle sites/providers used by popular SubCentral and OnlineVideos plugins. To use SubtitleDownloader with MediaPortal, you must install SubCentral plugin. Note: SubtitleDownloader is not a plugin for Mediaportal, My TVSeries or Moving Pictures. It is a standalone library which can be e ...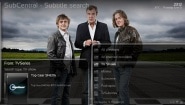 SubCentral is a standalone subtitles plugin for the MediaPortal HTPC application. The purpose of the plugin is to allow user to search and download subtitles for movies or TV shows managed by popular Moving Pictures and MP-TVSeries plugins. It also has the interfaces to allow easy implementation and ...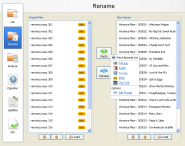 FileBot is the ultimate TV Renamer and Subtitle Downloader. It just works. Easy. FileBot is really smart about matching your episodes with online episode info from sources like TVRage, AniDB, TheTVDB or movie info from OpenSubtitles and TheMovieDB. The naming format and folder structure FileBot will ...






This plugin is an implementation of the SubtitleDownloader API for Hebrew subtitle sites. it adds Hebrew sites to the MediaPortal SubCentral plugin and updates separately. Supported sites: www.sratim.co.il (Inspired by orivar from xbmc) www.subscenter.org