TV logo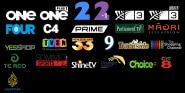 Here is a pack of the current logos for New Zealand TV. The logos are on transparent backgrounds. Simply unzip into the \thumbs\tv\logos directory and ensure they are named the same as your Mediaportal Setup, Television, TV Channels. The file name of the tv logo must exactly match the name of the c ...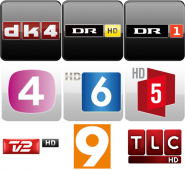 Logo pack for Danish televison and radio Includes installer for installing logos Script for renaming logos acording to default channelnames for provider YouSee and Stofa. Types of styles: - Glass, Blue-Glass, Black-Glass, Blue, Black and Plain - added new colour background - same as Default skin ...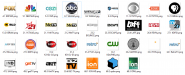 I did not make any of these logos, all credit goes out to the (too many to list) people on this forum, the MythTV forums, XBMC, and various other sites, like titantv, and the station's own web site.  However, Dallas-Ft Worth is a fairly large community, and we use most of the available channels ...