Trailer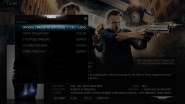 Trailers is a plugin which helps users play movie and tvshow trailers from all media plugins available in MediaPortal. It searches local trailers and online sources, it also has the capability to stream trailers with the help of the OnlineVideos plugin. Plugins Supported MovingPictures My Film ...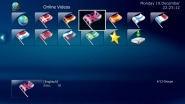 This plugin allows watching videos from various websites, using their RSS feeds, parsing html pages, coding against provided APIs or directly adding urls of live streams. Supported sites include: YouTube, MetaCafe, DailyMotion, iTunes Movie Trailers, DasErste, ZDF, RTL, SVT, Break, CNN, VeryFunnyAds ...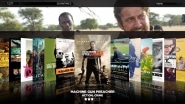 There are two plugins as part of this suite. The first plugin is a process plugin. It uses an external application to download movie showtimes for your local theaters. It allows for the option to schedule a download of movie data from IMDB or TMDB, Trailers, movie posters and FanArt from TMDB. It ca ...




The Cinema Plugin is currently not functional with all MP2 versions, because Google Showtimes as service provider stopped its service. Overview  Showtimes and Movie information for your selected Cinema. Feature Select one ore more Cinemas around the World Show Showtimes for all Movies in ...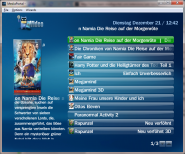 - Funktioniert aktuell nicht -   "Mein Kinoprgramm" bringt das Kinoprogramm deiner Stadt auf den Fernseher. Startzeiten, Inhalt und Trailer aller bei dir laufenden Filme können damit abgerufen werden. Vorher unter "myKINO" bekannt, habe ich  mich für einen deutschen Titel entschieden, d ...