Videos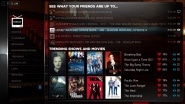 Trakt.tv actively keeps a record of what TV shows and movies you are watching. Based on your favorites, your friends, and the community, trakt recommends other TV shows and movies.Donationshttps://www.paypal.me/damienlhaynes Platforms Supported MediaPortal 1.24 MediaPortal 1.23 MediaPortal 1.2 ...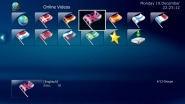 This plugin allows watching videos from various websites, using their RSS feeds, parsing html pages, coding against provided APIs or directly adding urls of live streams. Supported sites include: YouTube, MetaCafe, DailyMotion, iTunes Movie Trailers, DasErste, ZDF, RTL, SVT, Break, CNN, VeryFunnyAds ...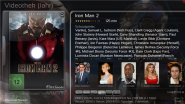 The My Films plugin allows you to combine the media center features of MediaPortal with the advantages of the movie catalog/database of your choice, like the popular freeware Ant Movie Catalog (AMC), EAX Movie Catalog, Personal Video Database, Ember Media Manager (EMM) or shareware catalogs lik ...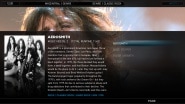 mvCentral is a plugin for managing your Music Video collection and is a progression for the older mVids and MP Music Videos plugins on which this was originally based. mvCentral will scan your video collection and create a database; metadata is currently sourced from Last.FM and Discogs and provide ...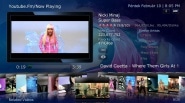 Do you love music videos? The YouTube.fm plugin let's you browse, search, play, and download Music videos from YouTube, right in MediaPortal! Browse by YouTube charts (like Most..., Top..., Recent.., Trending, etc,) or by Artist, Country, BillBoard Charts, Vevo, Eurovision and top Last.fm music vid ...