Weather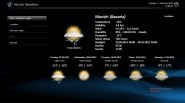 World Weather is a MediaPortal plugin, which can be used to display weather data, charts and feeds, weather images and slideshows, weather maps, geographical clock, astronomy and calendar information for self-defined locations. Weather condition providers can be AccuWeather, Yahoo, WorldWeatherOnlin ...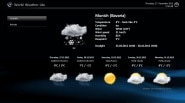 World Weather Lite is a MediaPortal plugin, which can be used to display weather data for self-defined locations. Supported condition weather providers are Foreca, Yahoo, WorldWeatherOnline and Weather Underground. In case you want to have more weather specific features, you can upgrade to World We ...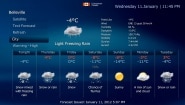 The Canadian Weather plugin uses Environment Canada content. Functionality is similar to the former default MediaPortal weather plugin. It includes a one page view of current conditions with a 7 day view of highs, lows, Prob. of Precipitation, icons, general conditions text, a 7-day text forecast, t ...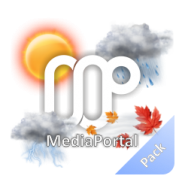 Weather logos pack for your MediaPortal 1.1 or above. Used by StreamMP and others skins. Only for distribution to other skins. Original icons will be replaced. To restore the original pack, download and install the "Original Weather Logo(s)Pack" to MediaPortal.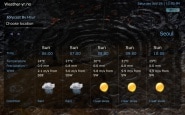 [2015.01.24] Add 1080p version :) Weather Condition Backdrops Pack, is a set of 48 jpg images, 1280x720, and numbered 0-47 (the same as weather condition Logo packs) to match the current weather condition. They display in the  background, as a backdrop, and change as the weather condition change . ...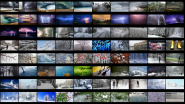 FanartHandler Multi Weather images for Medaportal skins