app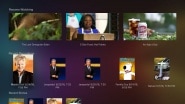 Use this with MPExtended (0.6 beta or greater) installed to watch live and recorded TV on your Apple TV. Swipe to skip forward 30 seconds to skip ads, and back 10 seconds. Notable features in this release: 1. view most recent recordings2. resume your last watched recordings 3. episodes aggregated i ...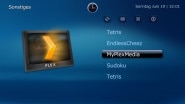 MyPlexMedia (1.5.0 Compatibility Release & new Stuff) - for MediaPortal 1.2.x! Documentation: Description: A MediaPortal plugin to browse your Plex Media Server(s). This is my 4th Plugin after MySleepTimer and MyChitChat and EndlessCheez Versions: current: MyPlexMedia (1.0.0 Initial Sta ...




A major problem is that Windows doesn't reconnect your network drives if they weren't available during the startup. This litle Plugin will try every 5 minutes to reconnect all your network drives as long as all drives are reconnected. A short overview of the features: - dynamic reconnect (the plug ...







Stop applications launched with MultiShortcut-plugin from the remote. No longer available.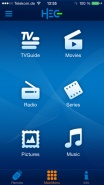 HECo - Home Entertainment Control connect to your MediaPortal and gives you access to movies, series, radio, television, pictures, music, recordings...With HECo you can STREAM movies, television etc. to your device. Control your MediaPortal with the integrated remote and gesture functions.Read the E ...