browser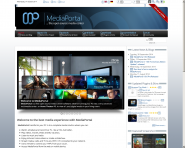 So what is this plugin for? Browse the web and have fun! Features: Set homepage / blank screenEdit/Save bookmarks in the setupSave bookmarks inside MPZoom in and outMove the window in all directionsSet font / zoom size in setupRename the pluginAlternate OSD to show selected link IDOptional show st ...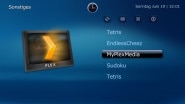 MyPlexMedia (1.5.0 Compatibility Release & new Stuff) - for MediaPortal 1.2.x! Documentation: Description: A MediaPortal plugin to browse your Plex Media Server(s). This is my 4th Plugin after MySleepTimer and MyChitChat and EndlessCheez Versions: current: MyPlexMedia (1.0.0 Initial Sta ...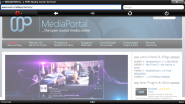 I made this little plugin to launch - the perfectly suitable web browser for HTPC's - Opera Mobile Emulator. It does not only launch Opera Mobile, but it also add's functionality so other plugins can communicate with Opera Mobile. Usage After starting Opera Mobile Emulator, you can use the F1 and ...