tv
Ergebnisse 41 - 48 von 48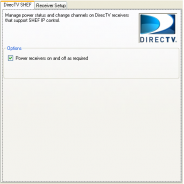 Change channels and manage power state of your DirecTV Receiver via IP control.  Your DirecTV receiver needs to be connected to your network in order for this to work. For more information see the DirecTV SHEF IP Control plugin page in the MediaPortal wiki.






Contains updated set of TV logos for Czech and Slovak Channels: CT1 CT2 CT4 CT24 CTHD Nova Nova Cinema Nova HD Prima Family Prima Cool Prima Love Prima Family HD Barrandov TV Ocko TV and others










TV Server based script - Downloads proper recorded tv thumbnails from the internet (fanart.tv & thetvdb.com) - Option to use custom images for thumbnails for flagged tv shows or tv channels  



Contains set of TV logos for Polish TV stations broadcasted via DVB-T: Atm Rozrywka Eska Tv Polo Tv Polsat Polsat Sport News Puls 2 TTV TV4 TV6 TVN TVN Siedem Tvp1 Tvp1 Hd Tvp2 Tvp2 Hd Tvp Historia Tvp Info Wroclaw Tvp Kultura Tvp Polonia Tvp Rozrywka Tv Puls










Hi, There are several different tv + radio logo packs for MediaPortal.I maintain them on the NZ MP Wiki page, so it is best to get the latest version from there. TV Logos:http://wiki.team-mediaportal.com/1_MEDIAPORTAL_1/15_Customization/98_Localization/4_By_Country/New_Zealand/5_TV_Logos  Ra ...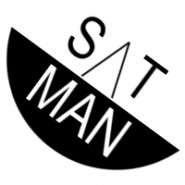 Keep your satellite tuning data tidy and up to date by using information from various websites. I got fed up having to re-scan for channels and trying to keep my channels in order so I decided to write my first Mediaportal plugin to handle this task for me. ** DELAYED LAUCH **Due to work commitmen ...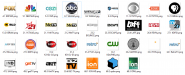 I did not make any of these logos, all credit goes out to the (too many to list) people on this forum, the MythTV forums, XBMC, and various other sites, like titantv, and the station's own web site.  However, Dallas-Ft Worth is a fairly large community, and we use most of the available channels ...


This is a small utility that will help you move your download series episode files to their respective series folder.   If you have your series organised as mine, i.e. you have one folder on your NAS containing separate folders for your series, then this tool is for you.  Just make sure ...