video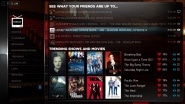 Trakt.tv actively keeps a record of what TV shows and movies you are watching. Based on your favorites, your friends, and the community, trakt recommends other TV shows and movies.Donationshttps://www.paypal.me/damienlhaynes Platforms Supported MediaPortal 1.24 MediaPortal 1.23 MediaPortal 1.2 ...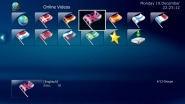 This plugin allows watching videos from various websites, using their RSS feeds, parsing html pages, coding against provided APIs or directly adding urls of live streams. Supported sites include: YouTube, MetaCafe, DailyMotion, iTunes Movie Trailers, DasErste, ZDF, RTL, SVT, Break, CNN, VeryFunnyAds ...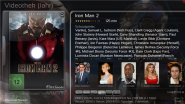 The My Films plugin allows you to combine the media center features of MediaPortal with the advantages of the movie catalog/database of your choice, like the popular freeware Ant Movie Catalog (AMC), EAX Movie Catalog, Personal Video Database, Ember Media Manager (EMM) or shareware catalogs lik ...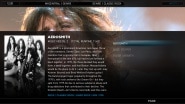 mvCentral is a plugin for managing your Music Video collection and is a progression for the older mVids and MP Music Videos plugins on which this was originally based. mvCentral will scan your video collection and create a database; metadata is currently sourced from Last.FM and Discogs and provide ...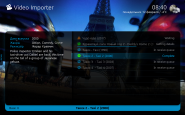 This plugin will scan you movies folders and add new movies from it to MyVideo database with IMDB information.Plugin use Mediaportal MyVideo settings (scan folders, IMDB grabbers)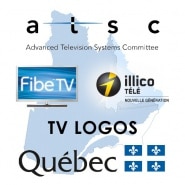 I made an extension that will automatically install TV logos for those using Videotron or Bell Fibe TV service provider. I made logos for illico HD channel, standard cable,Bell Fibe HD Channel and the OTA (ATSC) channels I get where I live. Logos are named to work out of the box when using Sche ...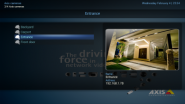 With the Axis Cameras plugin installed you can watch live video feeds from your Axis network cameras.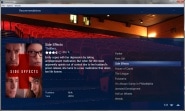 NetflixAlpha is Netflix plugin which uses Netflix API and allows you to watch Netflix content in MediaPortal. Features: Instant queue (watch/manage) Search New choices to watch (requires registration at http://netflixalpha.bcy.cz/) Customizable genres categories (requires registration at ...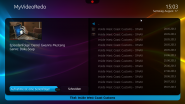 A Plugin to cut your recordings with the software VideoRedo from GUI of MediaPortal.The plugin can cut your movie on each frame and rename your recorded video in the right filename if the video is a seriesepisode like "S5E3 - Name of Episode".





This process plugin for Mediaportal is a Upnp Renderer.You can send your music, videos or pictures with a handy, tablet, pc or any other upnp controller device from your upnp media server to Mediaportal. You can play the selected mediafiles at mediaportal by using the "playTo" or "Throw" function fr ...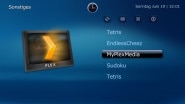 MyPlexMedia (1.5.0 Compatibility Release & new Stuff) - for MediaPortal 1.2.x! Documentation: Description: A MediaPortal plugin to browse your Plex Media Server(s). This is my 4th Plugin after MySleepTimer and MyChitChat and EndlessCheez Versions: current: MyPlexMedia (1.0.0 Initial Sta ...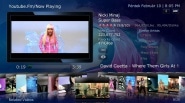 Do you love music videos? The YouTube.fm plugin let's you browse, search, play, and download Music videos from YouTube, right in MediaPortal! Browse by YouTube charts (like Most..., Top..., Recent.., Trending, etc,) or by Artist, Country, BillBoard Charts, Vevo, Eurovision and top Last.fm music vid ...


This is a plugin to watch movies from the Videoload site. Right now you can access free.videoload site and videoload.de. You can navigate through the sections and watch most of the movies. On the pay site it is possible to rent a movie via Telekom bill, so be warned. A window pops up to remind yo ...