Lyfesaver74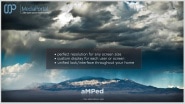 aMPed - the 'alternative' skin that supports multiple screen sizes, font sizes, themes and layout options all in one skin! with: a unique built-in Details view and ticker fanart/backdrop, layout and cover size and list width options 3 Basic Home layouts with easy to use graphical Editor profil ...

3.6.3 (for MP 1.9.0 and later)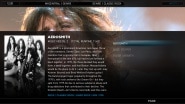 mvCentral is a plugin for managing your Music Video collection and is a progression for the older mVids and MP Music Videos plugins on which this was originally based. mvCentral will scan your video collection and create a database; metadata is currently sourced from Last.FM and Discogs and provide ...






This plugin displays a list of available wireless networks if you have a WiFi adapter installed on your machine and allows connecting or disconnecting without the need to go to your Windows Desktop.