kjegibbons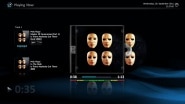 VolumeControl is a MediaPortal plugin to configure your default audio device and to display information about it. Additionally you can change your default audio renderer inside the GUI. This plugin is designed for Microsoft Windows Vista/7/8 and cannot be used with older operating systems.












ScreenControl is a MediaPortal plugin to switch between different screen modes and resolutions using 3rd party applications (e.g. ATI CatalystTM Control Center), to control your media center with voice commands and to adjust the brightness of connected displays and/or to jump a screen after a define ...


MyPrograms gives you further control over your HTPC by allowing you to load any windows program while keeping MediaPortal active.