forky_05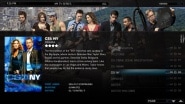 Streamed MP is a port of Team Razorfishes skin Mediastream created for XBMC, over to the popular open source HTPC Application MediaPortal. StreamedMP is a close port, however there are some new views/layouts included with the skin that will keep the fanart fans happy. This skin has also been designe ...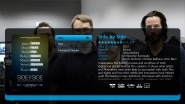 Moving Pictures is a movie management plug-in that focuses on ease of use and flexibility. Point it to your movies collection and Moving Pictures will automatically load media rich details about your movies as quickly as possible with as little user interaction as possible. Once imported you can bro ...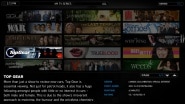 MP-TVSeries can scan your harddrive for video files, analyse them by their path structures and then, if determined to be a TV Episode, go online and retrieve information about them. You can then browse, manage and play your episodes from inside MP in a nice graphical layout. The information it retr ...