crackdown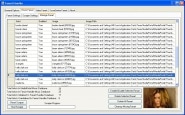 Fanart Handler is a plugin for MediaPortal (MP). The plugin basically supports; Search and download music artist fanart or artist thumbnails (scrape) from the htbackdrops site. for all artists stored in your MP music database. for any artist currently being played (on the fly) Push ...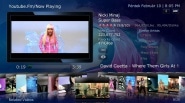 Do you love music videos? The YouTube.fm plugin let's you browse, search, play, and download Music videos from YouTube, right in MediaPortal! Browse by YouTube charts (like Most..., Top..., Recent.., Trending, etc,) or by Artist, Country, BillBoard Charts, Vevo, Eurovision and top Last.fm music vid ...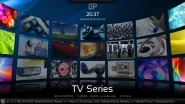 The Black Glass HD skin is designed to be easy to use and has a simple and clear look. It should be controlled primarily with a remote or a keyboard. The resolution is 1920x1080. BasicHome screen should be used as default home page. The skin has been developed using Theatre as layout inspiration. T ...