narsor
by
narsor
, October 29, 2010
4 of 4 people found this review helpful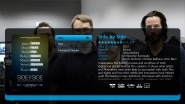 with TV-Series, this plugin is my favorite! It works great and creates a very nice screen for your movies. I am not using the original video screen anymore, this one is just perfect!
by
narsor
, October 29, 2010
1 of 1 people found this review helpful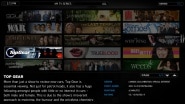 It is a great plugin, fetches all the info, fanart etc automaticaly and creates a great screen to watch them through. Great work!