2.0
1 of 1 people found this review helpful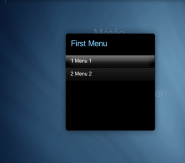 Now that MyMenu is able to work with a remote, this is a great solution for running programs or scripts from within Mediaportal.
1 of 1 people found this review helpful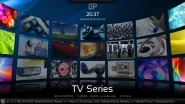 Clear, beautiful and it's all in full HD. The visuals of this skin are very well designed and just look great. The background images for each feature and plugin are quite professionally done, though you can easily replace them with different images if you want.
But I'd say the best thing about this skin is how many different plugins it supports. Just read that list. How many other skins can do that? It even supports some very old plugins such as MyPrograms, plus my own personal favorite, MyAnime2.
As of writing this, the current versions of the Black Glass skins need to be updated to work with newer versions of some plugins (e.g. WorldWeather) but the skin's author constantly works on it to keep up with things. Good support is good to have.