interlinkknight
by
interlinkknight
, January 25, 2013
1 of 1 people found this review helpful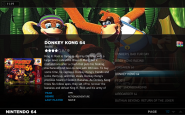 I am impressed. I normally use MediaPortal just for movies and tv shows, but this plugin expands the utility of controlling all from the TV and using the remote control.
I just test it for a while, but it actually works well. Some games don't appear the right info about them, so might need some tweaks to all look right. But overall, is cool and i bet in the next few years this plugin will be even better.
If you play PC games from your TV, you have to try this. No more using mouse to start games. Great!
by
interlinkknight
, January 24, 2013
3 of 3 people found this review helpful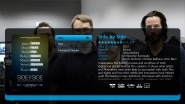 I've using this plugin for 2 years now. I update recently and i am glad the little things that was missing are now there or fix. In other words, is really improving forward. Not like many other things that are mess up by "updates", like youtube or windows vista.
About the utility, is easy to use and do what you want, that is arrange all your movies to show you in a list with pictures and details. You can browse by category, year, etc or see all the list at ones. There is a lot of customization, but at the same time is not complicated. To me, i don't even customize much. Is great the way it is.
Something i appreciate is that show all my movies in the same place, even when i don't have all my movies in the same hard drive.
What else i can say? Do the job, and i am happy.