eriksdam
by
eriksdam
, July 26, 2013
3 of 3 people found this review helpful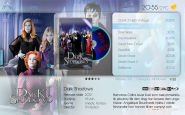 This skin combines a lot of functionality in an UI that isn't overloaded with pointless generic background pictures and/or icons. It's also one the few skins that is truly original and not just a variation over StreamedMP - refreshing!
The light colours are also nicely different and well chosen.
In short: a really elegant looking skin that very effectively shows off what an HTPC can do, and how cool it can look while doing it - highly recommended!
Owner's reply
Thank you for your nice review. I and my team really appreciate it.
by
eriksdam
, November 9, 2010
6 of 6 people found this review helpful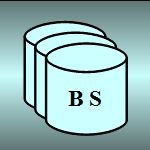 If you've been using and upgrading MP for a while, you will sooner or later get to the point where a reinstall is the better option to keep things working well. Without this plugin, you will have to set aside a considerable amount of time to get things back to the way you want them. BackupSettings simply does what it says on the box - and it's a HUGE timesaver. Highly recommended!