Am

besten bewertet

Swiss Radio + TV Logos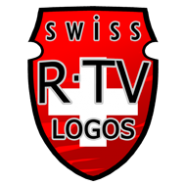 in TV-Kanäle - Created: 22 Dez 2010


Schweizer Radio + TV Senderlogos Die Sendernamen können bei den verschiedenen Anbieter leicht vari...

MP Upnp Renderer







in Eingabe und Ausgabe - Created: 8 Apr 2012


This process plugin for Mediaportal is a Upnp Renderer.You can send your music, videos or pictures w...

Norwegian TV and Radio logos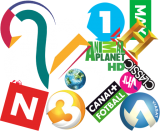 in Root - Created: 28 Feb 2011


This package contains 279 TV logos and 29 Radio logos made for the channels in Norway. In this pack,...

Neue

Erweiterungen

Four2Three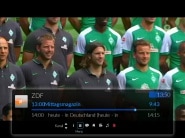 in 4:3 (nicht Widescreen) - Created: 17 Nov 2015


The 4:3 skin based on DefaultWideHD offers the same features and functionality as the new standard s...

Emulators






in MP2 Plugins - Created: 30 Okt 2015


Emulators is a plugin that allows you to view and start emulated and PC games from MediaPortal 2. F...

MediaTip Cover Creator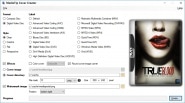 in Systemwerkzeuge - Created: 14 Sep 2015


MediaTip Cover Creator is a tool to generate 2D and 3D Compact Disc and Digital Video Disc covers....

Zufällige Erweiterungen
MPDisplay++ - Avallanche Skin...
in MPDisplay++ - Skins Files - Created: 23 Aug 2014


This is the Avallanche Skin for MPDisplay++ (16x9 Format). You have the choice between different St...


OneTrueError - Error reporting
in MP2 Plugins - Created: 9 Sep 2014


What does this plugin? See our blog post for details: http://www.team-mediaportal.com/team-blog/err...