Ohne unsere Sponsoren und Partner wäre MediaPortal wahrscheinlich nicht zu der Multimedia-Software geworden, die sie heute ist.
Unsere Anwender spenden regelmäßig kleinere oder größere Beträge, die es uns ermöglichen, neue Test-Hardware zu kaufen, Team-Meetings zu unterstützen oder unseren Server und unsere Website-Software zu aktualisieren. Aus diesem Grund sehen wir alle unsere Spender als wertvolle Sponsoren an.
Das Team hinter MediaPortal möchte deswegen explizit allen Spendern danken, aber natürlich auch ganz besonders unseren nachfolgend aufgeführten Sponsoren:
Medialooks is a software development and consulting firm focused on providing multimedia developers with components and expertise to build better products such as the DirectShow plugin for QuickTime files for MediaPortal!
---
JetBrains has a passion for making people more productive through smart software solutions that help them focus more on what they really want to accomplish, and less on mundane, repetitive "computer busy work".
---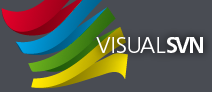 VisualSVN is a rapidly growing independent software vendor. Since 2005, they have provided professional tools and solutions for Version Control Systems.
VisualSVN is a Visual Studio plug-in that integrates Subversion and TortoiseSVN seamlessly with Visual Studio.
---

Digital Everywhere develops devices for the receiving of digital television, radio and data services according to the DVB and ATSC standard with computers and consumer electronic devices.
Another field of interest is high speed multimedia networks for automotive and home buildings.

The company was founded in march 2003 in Villach/Austria. Since then, Digital Everywhere has grown up to a high tech company with excellent technological knowledge in development and production, that sells its unique digital TV products with partners worldwide.

© digital everywhere
---

Digital Rise provides quality DVB devices for the European market .
---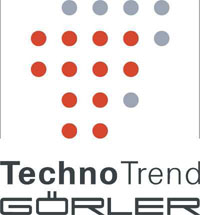 © TechnoTrend Görler
---

Streamzap Inc. is a privately-held technology company which make the Streamzap PC Remote. This remote is a new way to control MP3s, DVDs, Internet Radio, and even PowerPoint presentations. Its ease-of-use, compatibility with over 145 applications, and cutting edge features such as being able to launch playlists with the press of a button, distinguish Streamzap from the competition.
---

MindTouch transforms how organizations author, discover and curate strategic content to achieve measurable results with customers, partners and colleagues. MindTouch Core, is the wildly successful open source project.
---

Typemock was conceived in 2004 and launched in February 2006. It is committed to provide the best solutions for easy unit testing. Typemock is a privately held company located in Tel Aviv, Israel.
---

BugShooting 2, by Alexej Hirsch is Screen Capture Software which can capture your Screen, edit the Screenshot, add arrows, text etc. and send the Screenshot to a Bug Tracking or Issue Management System. You can also create your own Outputs by using the Output API.
---

Digital Devices Distribution UG (limited) sells solutions for multimedia applications, networks, controls and displays in digital networked buildings.
---

TechniSat is the leading manufacturer of satellite reception products and TV sets in Germany, and as such pays great attention to the highest level of quality. This is borne out by the excellent test reviews achieved year after year.
Our consumer-friendly products incorporate up-to-date technology, geared for the future, and certainly deserve the accolade "High-Tech - Made in Germany".
---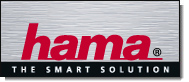 Specialist in Accessories! Since 1945 Hama GmbH & Co KG is located in Bavarian Monheim and operates in accessory business very successfully. Using modern technologies and showing huge dedication product ranges and company capacities continuously have been enlarged.
---
Established in 1998, DViCO is committed to innovative and cutting edge technology in the design and development of wide range of Digital video products and multimedia storage products for PC and Mac users.
---

Hauppauge provides quality PVR & Digital TV cards for the PC market.
---

Cool.stf - We hand craft fine ActiveXT Controls, design connectivity software that allows Windows to connect to Unix and AMOS hosts and write MPEG-2 based encoding, decoding and control applications like TSReader.
---

MultiMediaMachines is a Dutch webshop which sells HTPC Cases, remotes, TV cards, HTPC Accessories, etc.