Am besten bewertet
Swiss Radio + TV Logos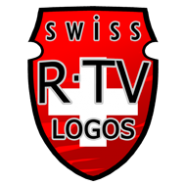 in TV-Kanäle - Created: 22 Dez 2010


Schweizer Radio + TV Senderlogos Die Sendernamen können bei den verschiedenen Anbieter leicht vari...

Norwegian TV and Radio logos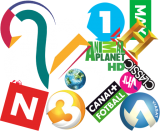 in Root - Created: 28 Feb 2011


This package contains 279 TV logos and 29 Radio logos made for the channels in Norway. In this pack,...

aMPed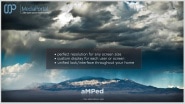 in 16:9 Widescreen - Created: 9 Okt 2010


aMPed - the 'alternative' skin that supports multiple screen sizes, font sizes, themes and layout op...

Kürzlich aktualisierte Einträge
Emulators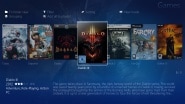 in MP2 Plugins - Created: 30 Okt 2015


Emulators is a plugin that allows you to view and start emulated and PC games from MediaPortal 2. F...

PureVisionHD Xmas Edition






in 16:9 Widescreen - Created: 1 Dez 2011


PureVisionHD 1080 Xmas Edition 2018 The Xmas Edition of the skin PureVisionHD 1080 (wide screen 16:...

EPG-Buddy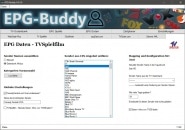 in Werkzeuge - Created: 26 Nov 2016


EPG-Buddy was or is no virus nor is it infected by a virus. If you get an alert from your A...

ListeningTo
in Musik - Created: 27 Okt 2010


This plugin is able to send your currently played music as ListeningTo info to instant messengers. ...


MyAlarm
in System - Created: 28 Okt 2010


The MyAlarm plugin can be used to wake you up at a specified time. It can display a reminder messag...