Am besten bewertet
LAV Filters







in Video und Audio - Created: 9 Okt 2011


This extension installs the LAV Filter package, which contains a splitter, audio and video decoder f...

Kürzlich aktualisierte Einträge
PureVisionHD 1080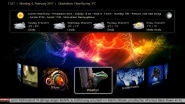 in 16:9 Widescreen - Created: 15 Jul 2012


PureVisionHD 1080 10.8 Version 10.8 of the skin PureVisionHD 1080 (wide screen 16:9; Full HD 1920 x...

MPCleaner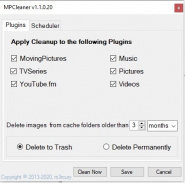 in Werkzeuge - Created: 23 Jun 2012


This plugin will scan you thumbs folders and by comparing what images are stored in the MediaPortal ...

MediaPortal IPTV filter and...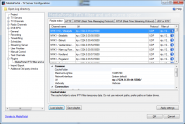 in Filme und Videos - Created: 2 Nov 2014


The MediaPortal IPTV filter and url source splitter is a directshow source filter that enables direc...

EPG Cleaner & Schedule Repair
in Fernsehen - Created: 16 Jan 2016


What is EPG Cleaner? EPG Cleaner is a TV-Server plugin, which allows DVB EPG data to be cleaned or ...


Audio Switcher
in System - Created: 18 Mai 2016


This extension allows you to easily switch your active Windows audio (playback) device using a conte...