Am meisten kommentiert
StreamedMP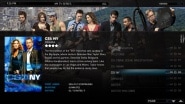 in 16:9 Widescreen - Reviews: 35
Streamed MP is a port of Team Razorfishes skin Mediastream created for XBMC, over to the popular ope...

Avalon Skin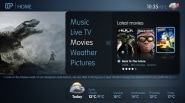 in 16:9 Widescreen - Reviews: 13
The team that brought you "Maya" is proud to annouce a brand new skin called Avalon! We h...

MP-TVSeries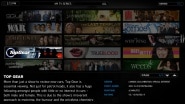 in Filme und Videos - Reviews: 10
MP-TVSeries can scan your harddrive for video files, analyse them by their path structures and then,...

Neue Erweiterungen
MySports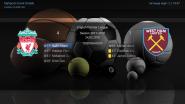 in Nachrichten und Infos - Created: 25 Mär 2018


MySports is plugin for MediaPortal for browsing crowd-sourced sport database TheSportsDB.com | Free ...

MPTvScheduler for Android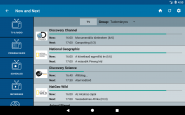 in Fernbedienungen - Created: 20 Jan 2017


Connect your Android device to the MediaPortal and the TV Server. Features: - LIVE TV streaming.- ...

MPDomoticz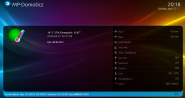 in Heim-Automatisierung - Created: 5 Jan 2017


MPDomoticz is a plugin that shows information from Domoticz. Domoticz is a versitle Open Source Home...

Original Weather Logo(s)Pack
in 16:9 Widescreen - Created: 28 Mai 2011


Weather logos pack for your MediaPortal 1.1 or above. The original weather logos of MediaPortal....


TV Logos Pack - Portugal
in TV-Kanäle - Created: 22 Apr 2011


There is the national logos tv set for Portugal. This pack inclue: RTP Logo; RTP 2 Logo; HD Lo...