Am besten bewertet
Norwegian TV and Radio logos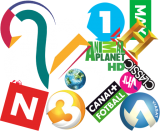 in Root - Created: 28 Feb 2011


This package contains 279 TV logos and 29 Radio logos made for the channels in Norway. In this pack,...

aMPed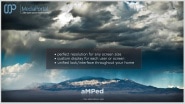 in 16:9 Widescreen - Created: 9 Okt 2010


aMPed - the 'alternative' skin that supports multiple screen sizes, font sizes, themes and layout op...

Trailers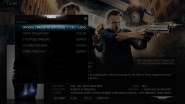 in Filme und Videos - Created: 4 Nov 2013


Trailers is a plugin which helps users play movie and tvshow trailers from all media plugins availab...

Kürzlich aktualisierte Einträge
LCARS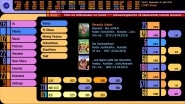 in 16:9 Widescreen - Created: 12 Feb 2012


LCARS Version 11.1 of the skin LCARS (wide screen 16:9; 1920x1080) for MP 1.7.x (or higher) with Ba...

PureVisionHD 1080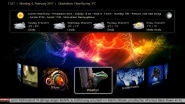 in 16:9 Widescreen - Created: 15 Jul 2012


PureVisionHD 1080 11.1 To express my solidarity with the Ukrainian people, the waving flag of Ukrai...

LAV Filters







in Video und Audio - Created: 9 Okt 2011


LAV Filters is a multi-format media splitter/decoder that uses libavformat to play all sorts of medi...

MPDisplay++ - Avallanche Skin...
in MPDisplay++ - Skins Files - Created: 23 Aug 2014


This is the Avallanche Skin for MPDisplay++ (16x9 Format). You have the choice between different St...


AtmoLight
in MP2 Plugins - Created: 14 Sep 2014


AtmoLight is a process plugin that interfaces with different ambilight solutions and brings...