MediaPortal 2 Alpha 4 released

We are proud to offer a special Christmas gift for you: MediaPortal 2 Alpha 4!
Although this version is still tagged "Alpha", which means there might be still problems, don't hesitate to try it. It works very smoothly and will probably be the last Alpha release before we take the next steps to a "Beta" release! Be sure to read the instructions at the end of this news regarding installation, upgrade and extension compatibility.
Why MediaPortal 2? If you don't know what it's all about, read the blog: MediaPortal 2: What does it bring to the table? or just give it a go and find out what the most advanced media center dares to offer you in future.


Summary of changes
This release brings a lot of new technologies to your HTPC. We upgraded to .NET 4.5.1 framework, switched from SlimDX to SharpDX, switched the default database to SQLite, updated many 3rd party libraries, implemented new features and of course fixed some bugs.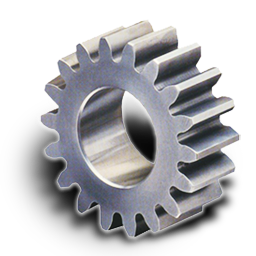 Improved user experience:

Major improvements to Media Library navigation and layouts, user selections are now saved and reused the next time. This affects filter, sorting and layout of each screen.
Reduced complexity in Media Library menu items, moved filters into own dialog.
Added support for browsing Media Library shares by filesystem structure.
Improved GUI performance due to newly added VirtualizingWrapPanel (which reduces memory required and speeds up display because only visible items are allocated).
Improved media importing performance.
Improved video thumbnail creation.
Improved database performance with no size limits due to SQLite as new default database.

Fixes

Browsing network shares could fail under certain cases.
Some minor fixes in the MediaPortal UPnP library.

Updated plugins

OnlineVideos plugin is included in this release.
SlimTV plugin (both NativeTV and MPExtended) has been significantly improved for Alpha 4 release.
WebRadio plugin to play your favourite web radio streams inside MP2!

More plugins are available! (via our MP2 Plugins Downloads section on the website and forum)

WiFi configuration plugin (included).
CEC remote plugin allows controlling MP2.
The full change log is available here: MediaPortal 2 Alpha 4 change log
---
Screenshots
---
Installation

Before installing MediaPortal 2 make sure all requirements are installed.
Then extract the downloaded .zip archive and simply run the .msi installer file. For screenshots or further details, refer to our Getting Started wiki.
Upgrade notes
Due to the new default database (SQLite) you cannot use an older version (SQLCE, MySQL) with the default installation. You must add your media shares again. However, performance is much improved compared to Alpha 3.
Local cached online data will be kept (like covers and backdrops).
---
Feedback & Support

Discuss this release in the official release thread MediaPortal 2 Alpha 4
If you are looking for further information please check out MediaPortal 2 wiki first. We are working constantly to improve it, and you can help!
If you don't find an answer there create a new thread in MediaPortal 2 forums.
If you find a bug, please check our Issue Tracker& bug report forums first. If it has not been reported already, create a new thread.
---
Download

If you would like to support MediaPortal, we would be happy to receive a small donation!
The Team wishes you a lot of fun with this new release!
.::. Download MP2 plugins .::.