Movies & Videos: Random Listings
Ergebnisse 41 - 46 von 46











Organizes Windows 7 Media Center WTV files so that they are recognized by the MP TVSeries import process. WTV metadata is read, and then matched against TheTVDB.com database to rename the file into organized directory structures in the WMC7 "Recorded TV" folder(s). I am recently new to MediaPortal ...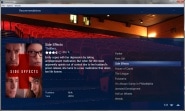 NetflixAlpha is Netflix plugin which uses Netflix API and allows you to watch Netflix content in MediaPortal. Features: Instant queue (watch/manage) Search New choices to watch (requires registration at http://netflixalpha.bcy.cz/) Customizable genres categories (requires registration at ...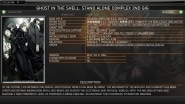 EDIT: THIS VERSION IS NO LONGER SUPPORTED. PLEASE SEE MY ANIME 3 FOR LATEST VERSION.   My Anime for Mediaportal allows users to manage and watch their anime collection. File management is made easy through file hashing and AniDB. With My Anime, you don't have to worry about naming f ...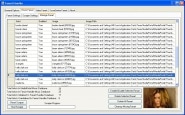 Fanart Handler is a plugin for MediaPortal (MP). The plugin basically supports; Search and download music artist fanart or artist thumbnails (scrape) from the htbackdrops site. for all artists stored in your MP music database. for any artist currently being played (on the fly) Push ...



This plugin will scan you thumbs folders and by comparing what images are stored in the MediaPortal databases, will delete the rest, thus freeing up space on your HTPC.



An OnDemand IPTV Plugin for Media Portal for the main UK On Demand services - BBC iPlayer, ITV Player, 4OD and DemandFive. Requires Microsoft Internet Explorer to be installed. This program is a first attempt at producing a plugin of this type to allow Media Portal users to view the official broad ...