Movies & Videos: Random Listings
Ergebnisse 41 - 46 von 46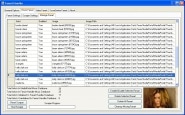 Fanart Handler is a plugin for MediaPortal (MP). The plugin basically supports; Search and download music artist fanart or artist thumbnails (scrape) from the htbackdrops site. for all artists stored in your MP music database. for any artist currently being played (on the fly) Push ...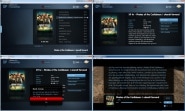 HeadWeb is an online movies rental store available in Sweden, Denmark, Norway and Finland. Now you can have this convenience directly on your 10-feet UI, using this plugin. Features: Rent movies with account. Rent movies with SMS. User login/logout, both from frontend or automatically. Active ...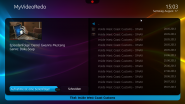 A Plugin to cut your recordings with the software VideoRedo from GUI of MediaPortal.The plugin can cut your movie on each frame and rename your recorded video in the right filename if the video is a seriesepisode like "S5E3 - Name of Episode".












Organizes Windows 7 Media Center WTV files so that they are recognized by the MP TVSeries import process. WTV metadata is read, and then matched against TheTVDB.com database to rename the file into organized directory structures in the WMC7 "Recorded TV" folder(s). I am recently new to MediaPortal ...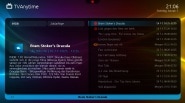 TVAnytime is a MediaPortal PlugIn which automatically record new, well rated movies on e.g. Pay TV Channels. The PlugIn is divided in two parts: 1) TV-Server The TV-Server part scans the EPG data of selected channels, qualified them and scheduled them automatically to record. The qualification of ...



An OnDemand IPTV Plugin for Media Portal for the main UK On Demand services - BBC iPlayer, ITV Player, 4OD and DemandFive. Requires Microsoft Internet Explorer to be installed. This program is a first attempt at producing a plugin of this type to allow Media Portal users to view the official broad ...