Am meisten kommentiert
StreamedMP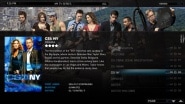 in 16:9 Widescreen - Reviews: 35
Streamed MP is a port of Team Razorfishes skin Mediastream created for XBMC, over to the popular ope...

Avalon Skin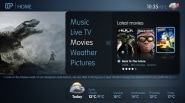 in 16:9 Widescreen - Reviews: 13
The team that brought you "Maya" is proud to annouce a brand new skin called Avalon! We h...

MP-TVSeries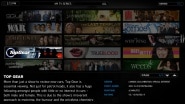 in Filme und Videos - Reviews: 10
MP-TVSeries can scan your harddrive for video files, analyse them by their path structures and then,...

Kürzlich aktualisierte Einträge
EPG-Buddy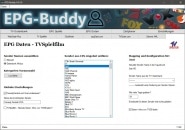 in Werkzeuge - Created: 26 Nov 2016


"EPG-Buddy" should make EPG grabbing as easy as possible. Up to now a good EPG is one of t...

LAV Filters







in Video und Audio - Created: 9 Okt 2011


This extension installs the LAV Filter package, which contains a splitter, audio and video decoder f...

Media-Buddy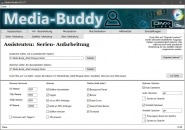 in Werkzeuge - Created: 28 Nov 2014


Many Thanks for your interest in Media-Buddy. The main goal of Media-Buddy is to simplify and speed ...

One Button Music
in Musik - Created: 28 Okt 2010


One Button Music is a Process Plugin, which reacts on the Play command, either keyboard key p or Pla...


BleazleWide 8.1.1.0
in 16:9 Widescreen - Created: 29 Okt 2010


BleazleWide offers a professional look to MediaPortal: a blend of minimalism and dark colour combine...