Am meisten kommentiert
StreamedMP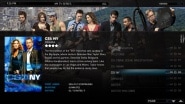 in 16:9 Widescreen - Reviews: 35
Streamed MP is a port of Team Razorfishes skin Mediastream created for XBMC, over to the popular ope...

Avalon Skin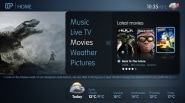 in 16:9 Widescreen - Reviews: 13
The team that brought you "Maya" is proud to annouce a brand new skin called Avalon! We h...

MP-TVSeries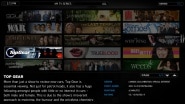 in Filme und Videos - Reviews: 10
MP-TVSeries can scan your harddrive for video files, analyse them by their path structures and then,...

Kürzlich aktualisierte Einträge
LCARS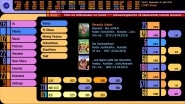 in 16:9 Widescreen - Created: 12 Feb 2012


LCARS Version 11.1 of the skin LCARS (wide screen 16:9; 1920x1080) for MP 1.7.x (or higher) with Ba...

PureVisionHD 1080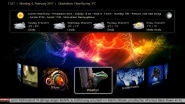 in 16:9 Widescreen - Created: 15 Jul 2012


PureVisionHD 1080 11.1 To express my solidarity with the Ukrainian people, the waving flag of Ukrai...

LAV Filters







in Video und Audio - Created: 9 Okt 2011


LAV Filters is a multi-format media splitter/decoder that uses libavformat to play all sorts of medi...

Intelligent Frame Correction...
in Filme und Videos - Created: 18 Jul 2010


The aim of the IFC plug-in is to provide the best possible aspect ratio and view mode with a minimum...


Fidelity Skin
in 16:9 Widescreen - Created: 5 Aug 2010


  Here it comes, the new Version of Fidelity Skin "1.4" (..sorry for the long d...