Am meisten kommentiert
LAV Filters






in Video und Audio - Reviews: 2
This extension installs the LAV Filter package, which contains a splitter, audio and video decoder f...

MediaLooks QuickTime Plugin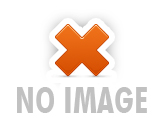 in Video und Audio - Reviews: 1
DirectShow plugin for QuickTime files (.MOV, .AMR, .MP4, etc.) playback via the native QuickTime ru...

RARFileSource (Team...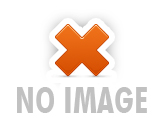 in Video und Audio - Reviews: 1
RARFileSource is a DirectShow filter to play rar files without to unpack the stored video first. Th...

Kürzlich aktualisierte Einträge
Browse The Web / Webbrowser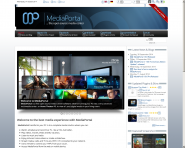 in Nachrichten und Infos - Created: 7 Nov 2010


So what is this plugin for? Browse the web and have fun! Features: Set homepage / blank screenEdit...

PureVisionHD 1080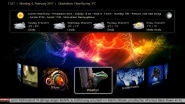 in 16:9 Widescreen - Created: 15 Jul 2012


PureVisionHD 1080 10.2 Version 10.2 of the skin PureVisionHD 1080 (wide screen 16:9; Full HD 1920 x...

Trakt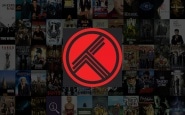 in MP2 Plugins - Created: 22 Sep 2018


Trakt plugin for MP2.2Description:https://www.team-mediaportal.com/wiki/display/MediaPortal2/Trakt.t...

StreamedMP
in 16:9 Widescreen - Hits: 362965


Streamed MP is a port of Team Razorfishes skin Mediastream created for XBMC, over to the popular ope...


OnlineVideos
in Filme und Videos - Hits: 347945


This plugin allows watching videos from various websites, using their RSS feeds, parsing html pages,...