News & Info: Featured Listings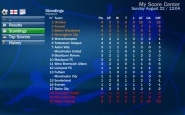 MyScoreCenter displays sports results from "almost" any web sites. Since it was difficult to find a site which can give results for all sports, I decided to create a very generic plugin. The principle is very simple, the plugin just parses an HTML page by using an XPath expression. It works very we ...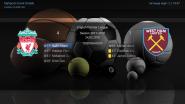 MySports is plugin for MediaPortal for browsing crowd-sourced sport database TheSportsDB.com | Free Sports API and Metadata Features Browse leagues, teams, events for different sports Browse sport calendar Import your local sport files Supported skins DefaultWide DefaultWideHD Purevisi ...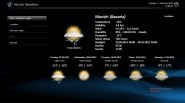 World Weather is a MediaPortal plugin, which can be used to display weather data, charts and feeds, weather images and slideshows, weather maps, geographical clock, astronomy and calendar information for self-defined locations. Weather condition providers can be AccuWeather, Yahoo, WorldWeatherOnlin ...