News & Info: Top Rated Listings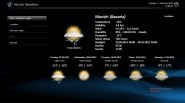 World Weather is a MediaPortal plugin, which can be used to display weather data, charts and feeds, weather images and slideshows, weather maps, geographical clock, astronomy and calendar information for self-defined locations. Weather condition providers can be AccuWeather, Yahoo, WorldWeatherOnlin ...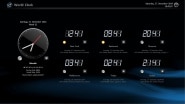 WorldClock is a MediaPortal plugin to display time, date, time zone and astronomy information for self-defined locations.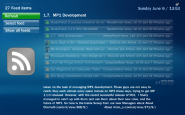 Description InfoService is a plugin for that provides weather/feed and twitter informations on the home screen. It has also a feed reader and a little twitter client built in. The plugin is for MediaPortal users and skinners who want to have some information on their MediaPortal homescreen. Featur ...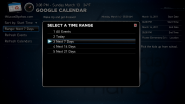 This plugin utilizes the Google GData API's to view and add Google calendar events.  The plugin supports multiple calendars, but only 1 may be selected at a time.  It also supports adding new events to a selected calendar.  The installer contains support for the following skins:&nbsp ...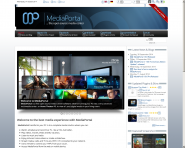 So what is this plugin for? Browse the web and have fun! Features: Set homepage / blank screenEdit/Save bookmarks in the setupSave bookmarks inside MPZoom in and outMove the window in all directionsSet font / zoom size in setupRename the pluginAlternate OSD to show selected link IDOptional show st ...