News & Info: Most Reviewed Listings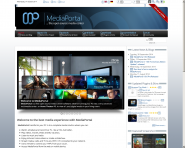 So what is this plugin for? Browse the web and have fun! Features: Set homepage / blank screenEdit/Save bookmarks in the setupSave bookmarks inside MPZoom in and outMove the window in all directionsSet font / zoom size in setupRename the pluginAlternate OSD to show selected link IDOptional show st ...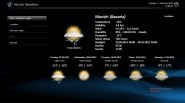 World Weather is a MediaPortal plugin, which can be used to display weather data, charts and feeds, weather images and slideshows, weather maps, geographical clock, astronomy and calendar information for self-defined locations. Weather condition providers can be AccuWeather, Yahoo, WorldWeatherOnlin ...