Utilities: Top Rated Listings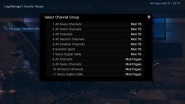 Multinational plugin for downloading tv and radio logos from online repositories replacing existing logo packs Supported repositories - Swedish- Swiss- Russian- Dutch- German- British- French (probably only TV)- Ukrainian- Danish- Israeli- Australian- New Zealand- Irish- Czech- US- Hungarian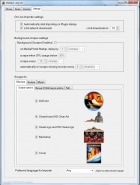 A plugin that srapes artwork for DVD cover art, Clear Art, Clear Logo, Backdrops, Banners and Covers of you movie collection in MovingPictures, myVideos, TVSeries and myMusic inside MediaPortal. the data driving the scraper is taken from MovingPictures, hence any corrections, (mainly missing ...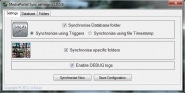 MPSync (this replaces CDB_Sync) is a new process plugin that allows you to synchronize ALL your MediaPortal databases and thumbs from one main client onto a central location and then have any other client synchronize its database from this central location. This plugin caters only for database synch ...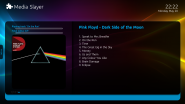 This plugin can rip CDs and DVDs to your HTPC really easy way and optionally get media info and cover art. Supported formats for audio: - MP3 (several bit rates), Flac, Ogg Vorbis Movie formats: - ISO file using DVDFab, ImgBurner or internal ripper - Main movie or full disc (VIDEO_TS format) wit ...


MyPrograms gives you further control over your HTPC by allowing you to load any windows program while keeping MediaPortal active.